Welcome to the Broken Earth Winery Blog
---

We are almost at the one month mark since the first pick of harvest 2017, and it has been a compelling ride thus far! We have a great crew working in the cellar, which includes our two interns, Bailey and Michael, who came all the way from West Virginia and Michigan to make wine here in Paso Robles.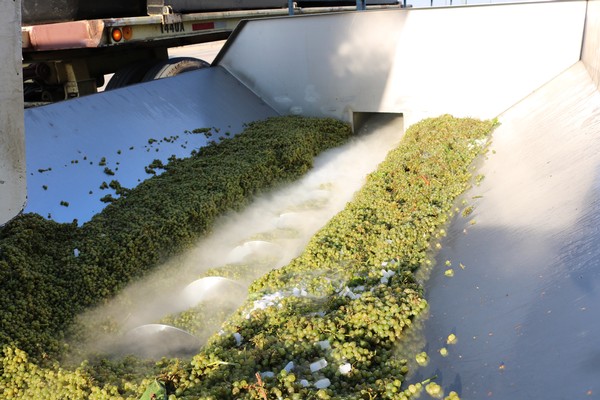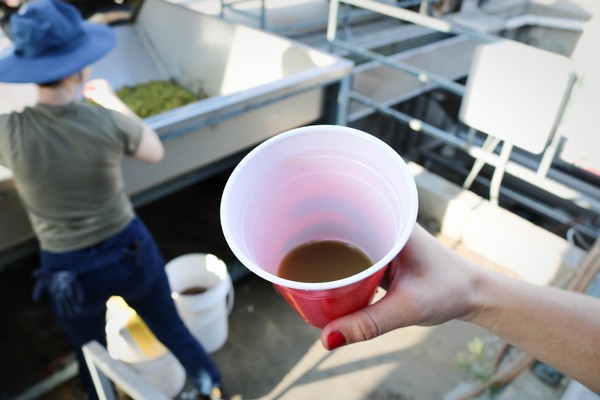 With a very rainy winter and spring (many thanks, mother nature) and a rather average growing-season temperature, harvest was delayed for about a week. The first fruit brought in was Verdelho, picked on August 29th. The first day of harvest is always filled with anticipation and excitement. An early morning sunrise, the first roar on the press, and the traditional first sip of juice off the press allows everyone to cheerfully reflect on what it means to make wine. Unfortunately, this moment is fleeting and the reality of the long road ahead sets in.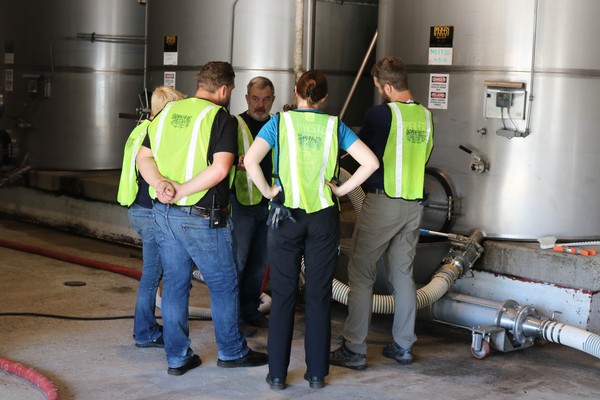 The second week of harvest brought with it one of the most extreme heat spikes the Paso Robles area has ever seen this time of year. This brought up the sugar levels of the grapes rather dramatically and created a picking frenzy for the whites. As of September 10th, all the white grapes had been picked and pressed. As the second week of harvest came to an end, Vermentino, Albariño, Grenache Blanc, and various other white varietals had been brought in, along with Merlot and Tempranillo.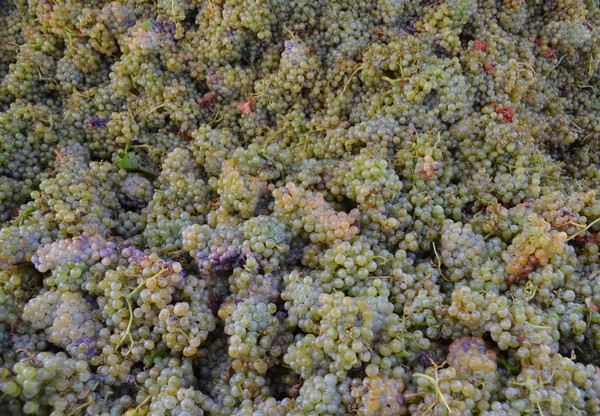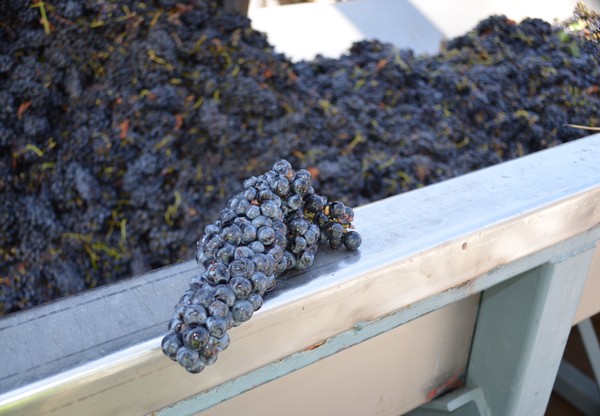 Grenache Blanc was one of the last whites picked and our winemaker Chris had something special in mind for the Tempranillo. For the first time at Broken Earth Winery, Chris planned to ferment the Tempranillo in macro bins instead of in a tank. Macro bins are square plastic bins that can hold up to one ton of weight; they are also used and known as picking bins. Although more labor intensive, this form of fermentation allows for a more concentrated and complex wine. Punch downs of the grapes are then done three times a day to stimulate fermentation and extract color from the skins. Keep an eye out for this special release wine in the coming years!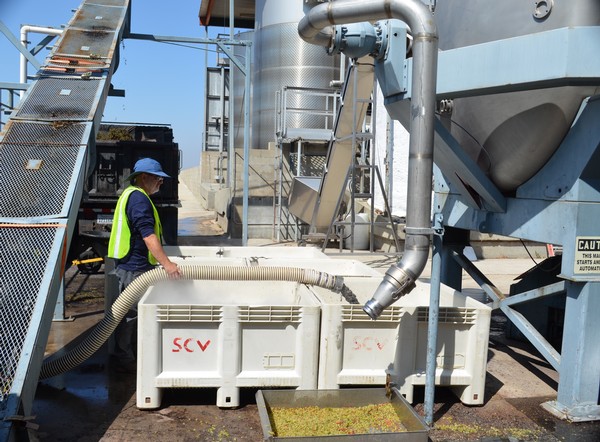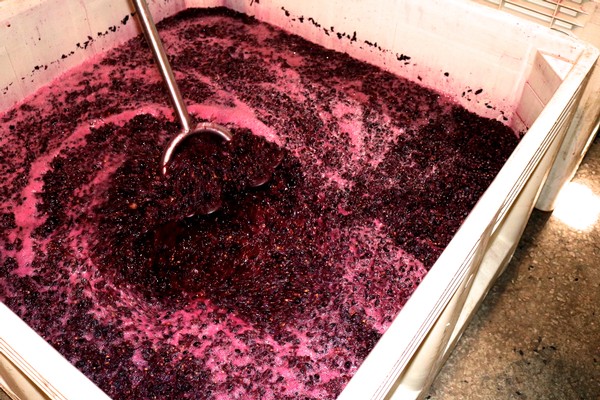 Our cellar is now filled with the luscious scent of fermentation; think fresh rain on a spring day. And since the heat spike, the weather pendulum has swung the other way, with daily temperatures cooler than normal. This is quite a relief for our grapes, winemaker, and cellar crew. Although the later ripening fruit is currently hanging on the vine, there is still a lot of work that needs to be done in the cellar, including pump overs, pressing juice off the skins of the red fruit, and measuring the progress of fermentation.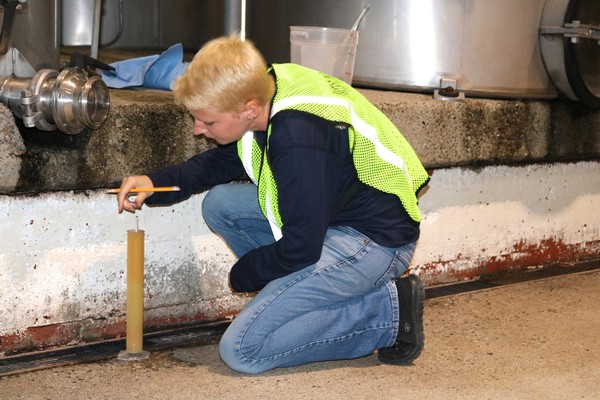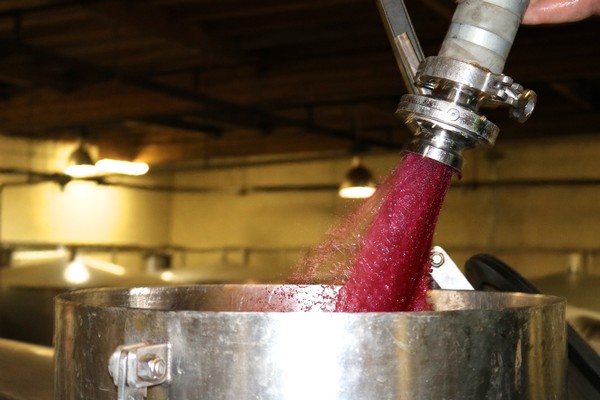 Harvest has hit a lull, but it will not last for long. We are expecting more fruit this last week of September. See you on the crush pad!