Welcome to the Broken Earth Winery Blog
---

One necessity for a winemaker and the serious wine lover alike is a thirst for knowledge as well as wine. Study of the subject can become a lifelong obsession. The creation of our newest release comes from just that idea, Studium (ˈstjuːdɪəm), which, translated from Latin literally means "House of Learning", is a proprietary red blend that was designed to teach and inspire.
Traditionally, the wines produced at Broken Earth Winery come across as light, fruit forward, and approachable upon release; Winemaker Chris Cameron wanted to contradict that style and produce a wine that is different from what people have come to expect. This style of winemaking also aligns with the more powerful style of wine typically found in Paso Robles, and hence Studium was born.
The Bordeaux dominant blend of Merlot and Petit Verdot is intensified with a Paso twist of Petite Sirah. After a cool vinification to extract color and maintain elegance, each component of this wine was aged separately and peacefully in new oak before the endless barrage of barrel tastings and blending trials began.
The oak selection is a vital part of the winemaking process, with much care and thought going into what kind of oak to use. Aromas from oak aging are an integral part of the wine. There is a myriad of oak selections out there, spanning from the origin, species, forest, and age. Then add in a choice of the barrel production process: drying, shaving, and toasting. For the Studium wine, aging was done in a mixture of French and American new barriques, sourced from Leroi Tonnellerie and Seguin Moreau. The French oak comes from the Tronçais forest in France. Some of these hybrid barriques were used with American oak staves and French oak heads, medium toasted and air dried for 36 months.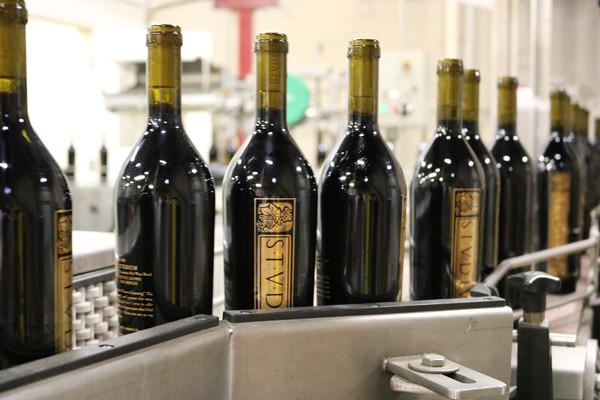 The most impressive lots of the 2014 vintage were then chosen for the final blend and placed into new French and American oak for the remainder of élevage, for more aging and flavor development. This calculates out to two-hundred percent (we promise this is not a typo) new oak and two-and-a-half years in barrel before bottling in April of 2017.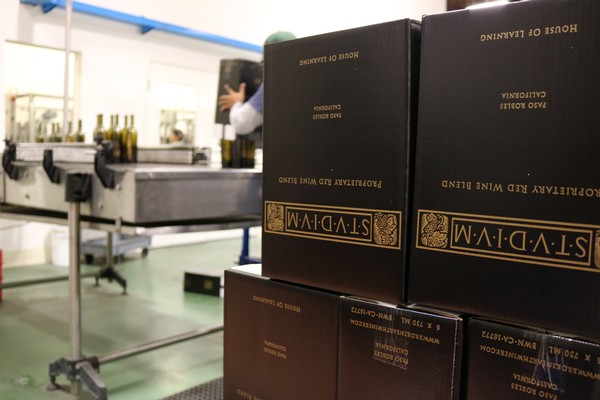 We recommend decanting, (take advantage of this week's Thirsty Thursday offer to secure a free crystal decanter with a 10% off 2-pack of Studuim). Once the cork is popped, take a moment to swirl this wine a few times and admire its ripe raspberry red color scheme. Each sip is an indulgence of the palate that provides a bolt of savory red fruits and fleshy tannins that cling to the roof of your mouth and won't let go. There is nothing shy about this wine, as it shows the true depth and complexity our estate vineyard can give, exuding the confidence of a beauty queen and subtly of a linebacker.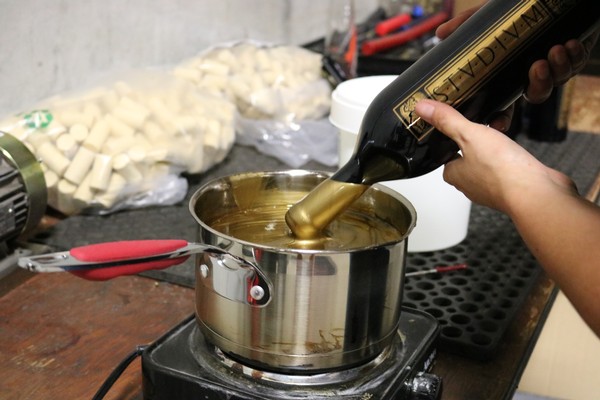 The packaging of the bottle is also something to be admired, there is a luminescent gold silkscreen printing on the glassware. The bottle is called "Byblos" and is from Saverglass. The screen printing was done by local business, Peltier Glassworks. We have worked with Adam at Peltier Glassworks on a number of projects over the years and love supporting other local businesses. Every bottle is then hand dipped in wax for an elegant finish. This wine will continue to give over time, so be sure to hold a few back in your cellar.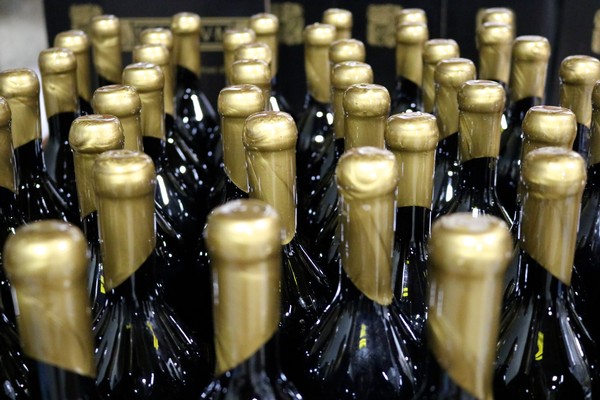 We hope you will enjoy this wine for many years to come while journeying through the arts of wine learning, teaching, and inspiration.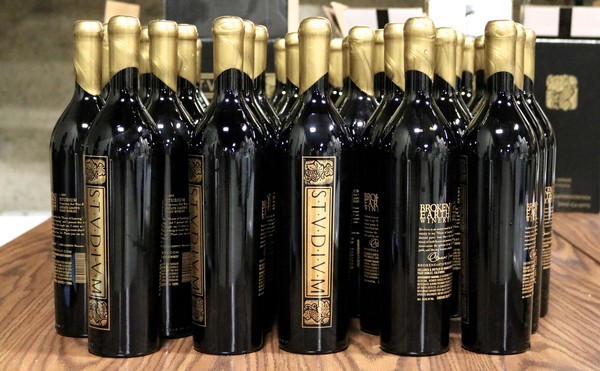 Hear our Winemaker give a quick insight into his thoughts on the 2014 Studium, click below.