Welcome to the Broken Earth Winery Blog
---
Introducing El Pasado, the first in our new Heritage Series of wine.
El Pasado, meaning "the past" in Spanish has been crafted to honor and continue the legacy of our vineyard, Rancho Tierra Rejada. Originally planted in 1973, our vineyard is one of the oldest commercial vineyards in Paso Robles. The meticulous planning and development it took decades ago is a testament to the foresight of its founders.
El Pasado, in name and form, is represented by the oldest vines on the vineyard, a true expression of terroir. A Cote du Rhone Style Blend of Grenache (44%), Syrah (38%), and Petite Sirah (18%).
"The breath of the breeze
that gives life to the vines
is the same breath
that carries
our journey back
after a long day's ride
coming in from the range
on whatever highway we travel
the road that lies in front
is a shadow of the day
left behind
and promise to the lay of the land ahead
and every step closer to home becomes a reminder
that the load we carry
on the Earth we toil
to sustain our lives
and provide a legacy for our future
is a welcome burden
shared by friends
where at the end of the day
we are in good hands"
As we draw near to Christmas, the pressure of holiday hosting starts to creep in… Between the Christmas gift list, shopping for meals, and getting your house ready for guests, it can be an overwhelming time of year.
To keep from overwhelming you any further, we're going to give you three simple tips to help you fill in the gaps in your hosting so that even your grumpy great Aunt leaves saying what a wonderful job you did.
1. Make a comfortable environment.
Most people fret over a clean house, the right temperature, mood lighting, and ambient music. All good things, but too many people forget the simple fact of flow. Make it easy for your guests to know, as soon as they walk in the door, where their shoes and coats can go, where gifts should be set, and where they can find a beverage and snacks, and making sure these are out of the way of any prep still taking place, in case you're last minute like me...
Creating a good flow in your home is going to put your guests at ease and allow them to enjoy the evening without feeling in the way or pressured to help prepare.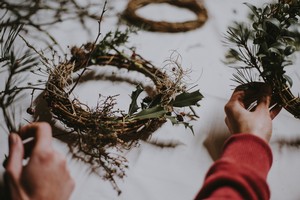 Decorations are, of course, still important too. If you need help with that, check out our Holiday Wreath crafting class on December 13th, in which we also cover some wine pairing tips.
2. Have plenty of food and beverages on hand.
This one is a little more obvious, but it bears reminding – never run the risk of running out, especially on a day when you can't pop out to the store for anything you're short on. Stock up with extras and different options in case you encounter a guest with an allergy or palate you weren't planning on. We currently have some great wine packages in our Holiday Guide if you need any help.
3. Have a pairing plan.
Impress your guests by having a paired dinner. Not only does it highlight your hosting ability, but guiding your guests through different wines for each course will actually enhance the meal itself and leave them impressed with your knowledge and cooking skills.
If you're not familiar with wine pairing, you can follow our suggested pairing below, or if you have some pairings you've loved please share them in the comments!
Starter: Start your guests off with a glass of Viognier around a small cheese plate. With floral notes and medium-plus acidity, Viognier goes along great with apricots, brie, and fondue cheeses.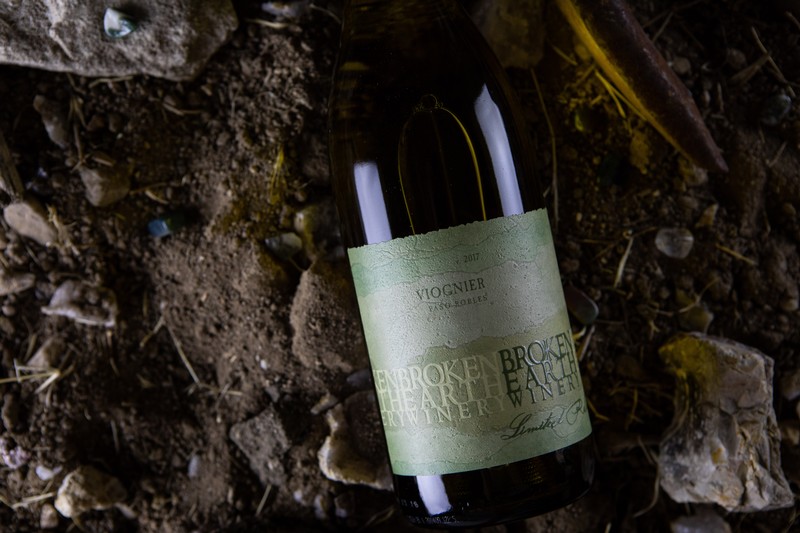 Main Course: Tannat is a hearty red wine with strong tannins that make it pair beautifully with roasted lamb or duck confit. If you're not looking at getting fancy for your main course, it also complements beef and sausage dishes seamlessly. Or consider an elegant blended wine like the 2014 Studium, which not only is the bottle gorgeous, but this wine pairs perfectly with beef brisket, vegetable kebobs and bar-b-que.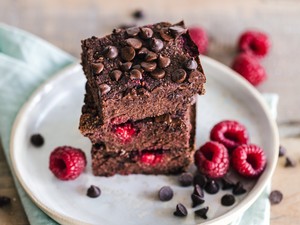 Dessert: For dessert, break out a Cabernet Sauvignon (our CV Reserve Cabernet Sauvignon is a great choice) to pair with a dark chocolate and raspberry layered cake. Or go the lesser-known, but still every bit as delicious, pairing route with a hazelnut cheesecake.
Bonus tip: If you aren't including a gift exchange at your dinner, consider getting a small favor for guests to take home. Everyone loves getting gifts during the holidays and this small gesture will go a long way. What better reminder of how much fun they had at your dinner?
Hoping these tips make your holiday hosting a little smoother! Comment below and let us know how your Holiday Dinner goes!
-Elise Herrera
Director of Hospitality