August 19, 2019 | Randy Lehr
Broken Earth Winery & La Cucina's new Neapolitan Pizza Oven
We are very excited about our new Stephano Ferrara wood-burning oven that is ready to start slinging out pizzas!
Stephano Ferrara is a third-generation pizza craftsman building authentic Neapolitan pizza ovens as passed down through his family. Signore Ferrara's ovens are considered the benchmark in wood-fired pizza ovens.
Once we installed our pizza oven we began the ten-day process of "curing" the oven. Curing is an important part of getting your pizza oven ready to use. When the oven is first cast there is a high ratio of water to concrete which needs to be slowly baked out of the oven.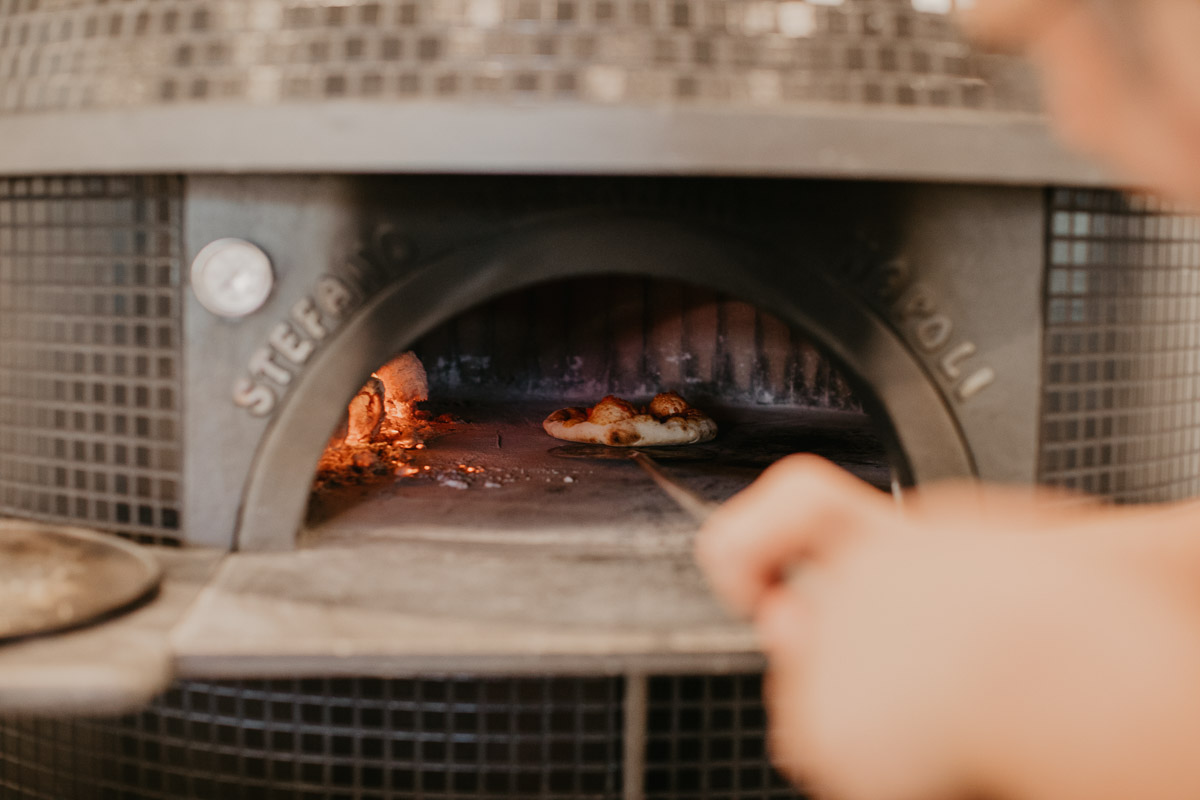 We started our fire slowly and increased the temperature each day until we reached 900 degrees; our normal cooking temperature. This ten-day process ensures that all the water is drawn out of the oven slowly so as to eliminate any cracking of the oven.
Now that we've gotten up to temperature we are ready to start serving pizzas starting September 2nd!
As our oven is an authentic Neapolitan pizza oven we will be sure to craft some traditional Neapolitan pizzas.
Neapolitan pizza has strict rules and criteria that define what can be a true pizza in the Neapolitan style.
- The Associazione Verace Pizza Napoletana (AVPN) lays down the rules for Neapolitan pizza. The system is very similar to the DOC Domination of Controlled Origin for the Italian wines. A Pizzaiolo or Pizza Chef are certified by the AVPN in three different levels.
-It must be made with Italian Doppio Zero (double zero) flour- which is the finest grind. It is made from soft wheat that has less elastic gluten that hard wheat flours. This creates a softer, more tender dough, which requires a gentle hand in kneading and shaping.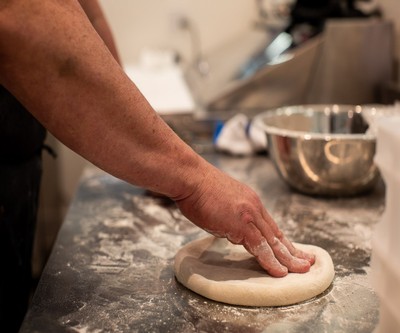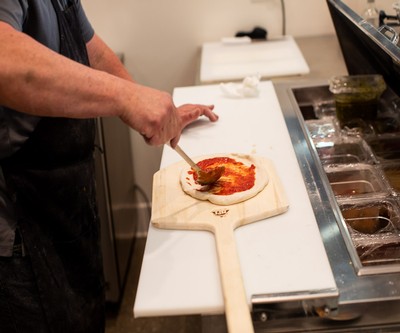 - Neapolitan pizzas are cooked in a wood-fired pizza oven with temperatures in the range of 900 to 1000 F. This cooks the pizza in approximately 60 to 90 seconds. This extreme heat creates a blistered crust and tender dough within.
- Only San Marzano tomatoes are used for the classic pizzas of Naples according to the AVPN.
While the rules around the pizza are quite strict, Tony Gemignani, a young American Pizzaiolo from San Francisco, shocked the AVPN by winning the coveted Pizza Competition 11 times.
Here are some of the Classic Neapolitan Pizzas
Margherita
Neapolitan tomato sauce, extra virgin olive oil, fior di latte mozzarella, and fresh basil.
Margherita Extra
Similar to the Margherita with the difference of mozzarella di bufula, additional garlic, and possible fire-roasted cherry tomatoes.
Marinara
Simply with the Neapolitan sauce, roasted garlic and oregano.
Every Pizzaiolo has their specialties, however, these classics are considered the Holy Grail of pizzas of which the world Pizza competition is based.
Our intention is to offer fine true Neapolitan pizzas as well as our own custom creations. These artisan pizzas will make a fine addition to our new tasting room and become an exciting addition to our food and wine pairing!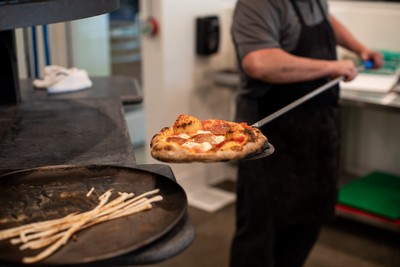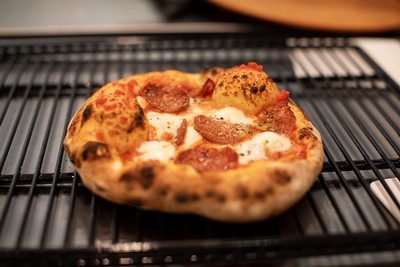 Comments
Commenting has been turned off.