April 7, 2017 | Annie Bowsky
The Vineyard in Full Bloom – Bud Break 2017
We have experienced a truly amazing winter here in Paso Robles. There has been enough rain to get most of the state out of the drought and we have received a total of 12.2 inches of rain at our estate vineyard.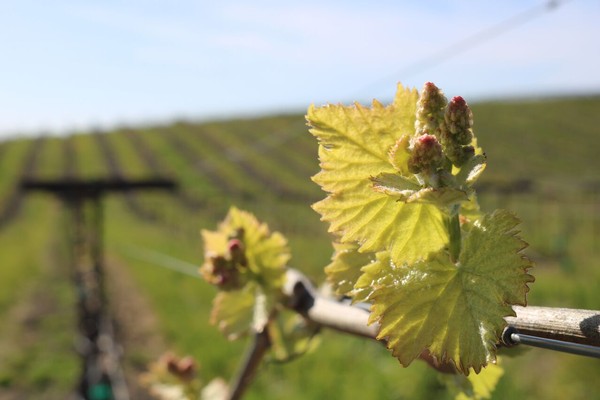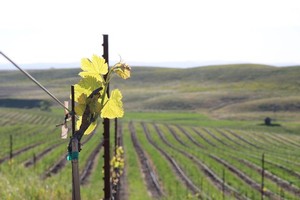 This bounty of rain has led to shades of green wherever you look. The vineyard is fresh with a thick cover crop, wild grasses, and of course bud break – the time of year we get a hint of what the coming harvest will look like.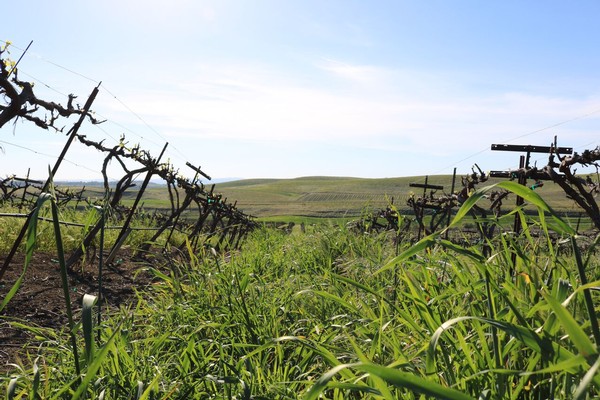 On a recent trek through the estate, we were able to see for ourselves where bud break had already occurred and which varietals were still holding out. The Chardonnay blocks are the furthest along, followed by the Syrah and Albariño. The Cabernet blocks have sprouted a few buds, but are a little further behind. We also have many new plantings that are still in grow-tubes. Although they will bud this year, we will not be using the fruit for at least two to three more years.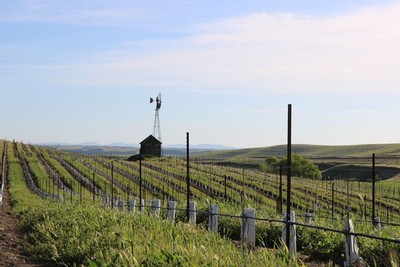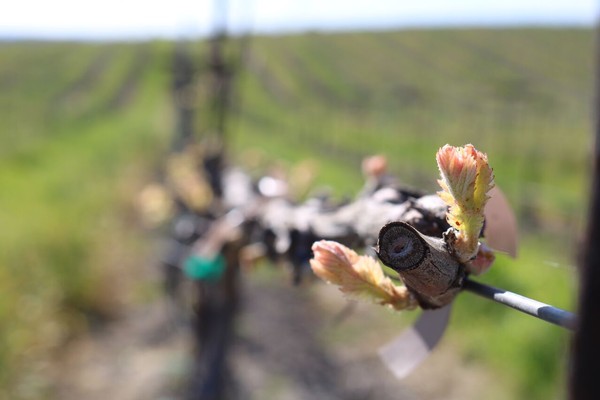 When asked about the upcoming growing season, winemaker Chris Camron said, "I am excited about the consistency of bud break throughout the vineyard and I look forward to seeing what this vintage has to give". The idea that every vintage is different is what keeps the wine making process exciting.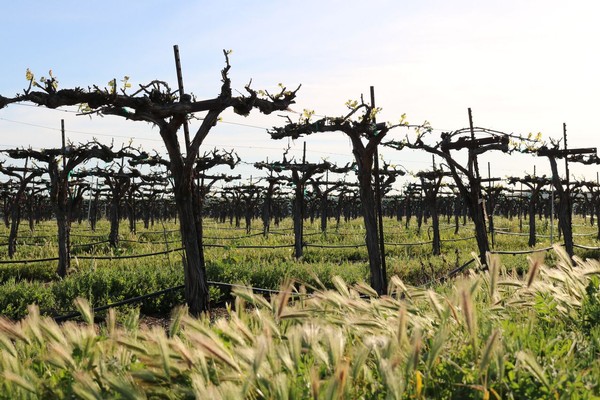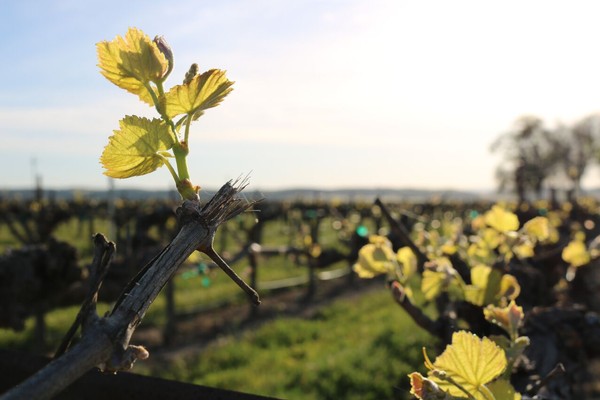 We invite you to join us on the journey of this growing season by following our blog or connecting with us on social media.
Facebook | Instagram | Twitter |
Photo Credit: Kate Hauber and Annie Bowsky
Comments
jennifer
@ Mar 4, 2019 at 9:35 PM
This is an amazing blog post. I found it's very interesting. I must say thanks for publishing this informative blog.
Gordon
@ Mar 8, 2019 at 11:47 AM
Looks amazing
varsah
@ Mar 20, 2019 at 1:04 AM
Great Article!Thanks for sharing with us.
kaira smith
@ Apr 24, 2019 at 5:00 AM
It is a wonderful blog also images. I like to read your post.
kaira smith
@ Apr 24, 2019 at 5:06 AM
It is a wonderful blog post also images.
freya martin
@ Jul 20, 2019 at 5:17 AM
nice
Mary Smith

@ May 5, 2020 at 10:50 PM

Thank you so much for sharing this wonderful blog. I must say you are an incredible writer, I love the way that you describe the things. Please keep sharing.

Commenting has been turned off.