May 31, 2017 | Annie Bowsky
Old Traditions, New Starts – Broken Earth Winery Staff Rosé Tasting
We have recently renewed the tradition of holding monthly staff wine tastings here at Broken Earth Winey. This gives us the opportunity to come together, learn about wine, and of course have a little fun.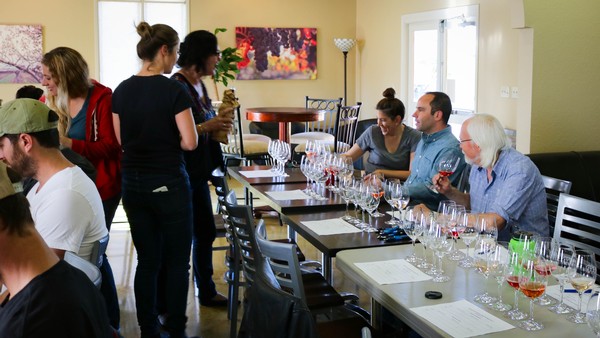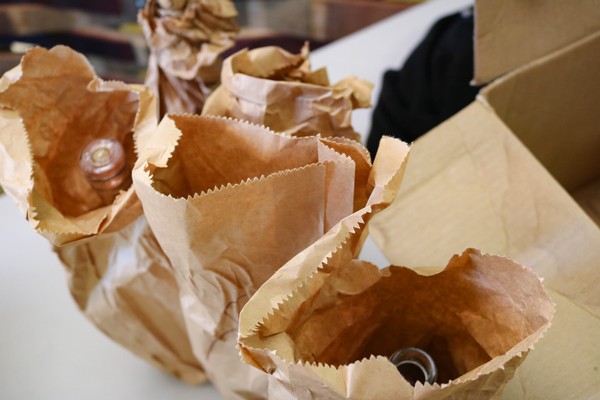 This past week we started anew by blind tasting rosés from around the world. Rosés traditionally contain the freshest juice from the most current vintage. Therefore, this tasting gave us a hint of what the 2016 vintage was like from a global perspective.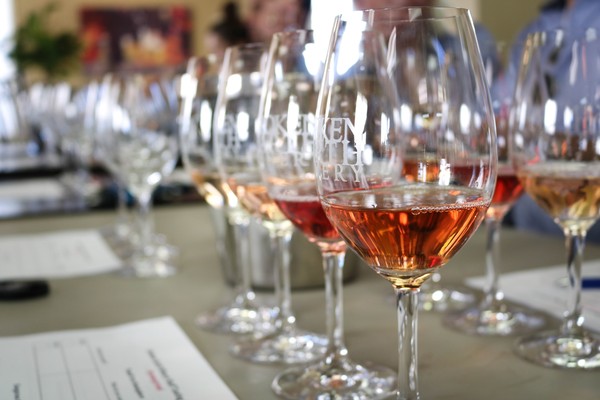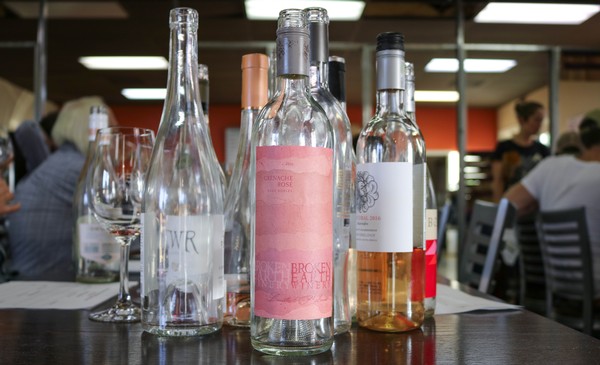 The tasting was hosted by our Lab Manager Melanie, who chose twelve wines to pour, breaking them down into four themed flights that covered regions from the southern hemisphere, Spain, France, and Paso Robles. Each wine showed its own unique personality, differing by location and choice of production process.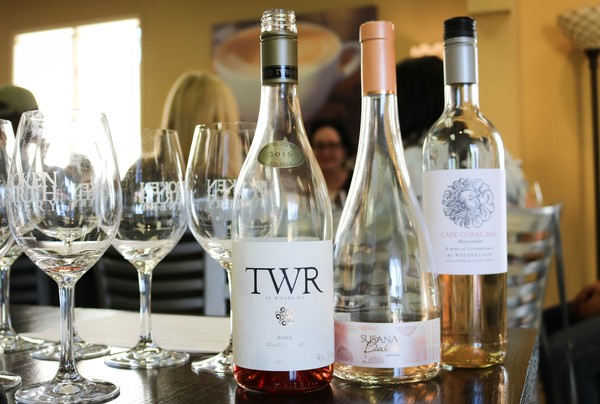 The color range on the rosés covered every shade of pink to peach, a collection of brilliant hues that would make Barbie envious. The old world wines leaned more toward ballet slipper pink, where as the new world sections tended to have deeper peach and bubble gum tones. Every rosé was refreshing in its own way, many of them exhibiting common characteristics such as strawberries, watermelon, and minerality. Some uncommon notes picked up in a few were mustard seed and yellow bell pepper. All these observations compared together by everyone is what makes tasting so fun and educational.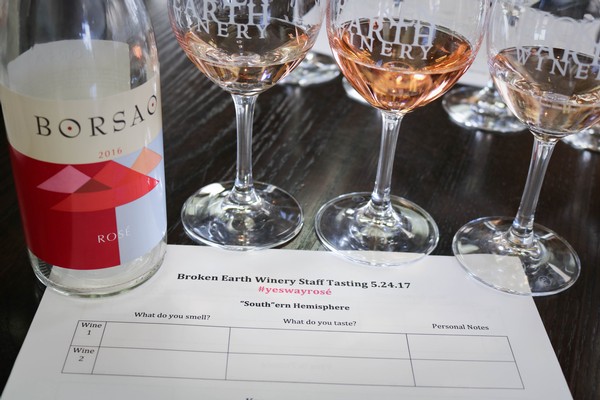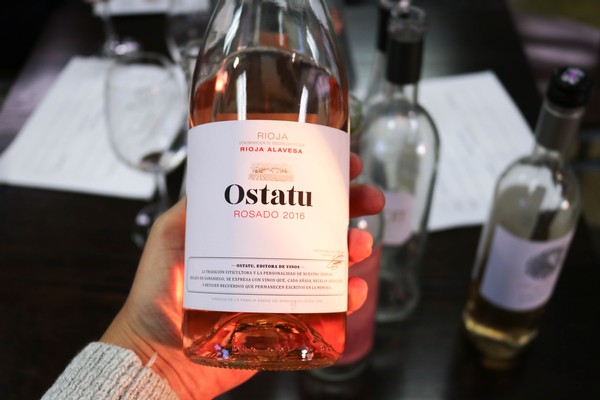 Everyone in attendance had a wine they enjoyed most, but the Spanish flight came out as the crowd favorite.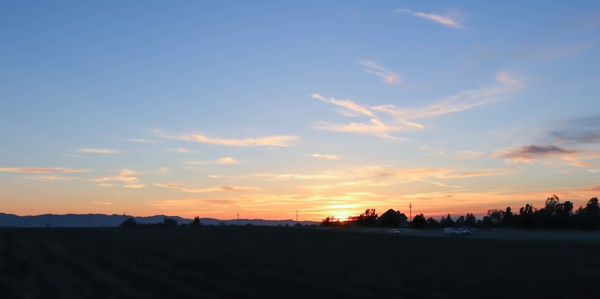 We are happy to report that all the rosés delivered and definitely put us in a summertime mood. And, to complete the evening, nature gave us a rosé sunset to enjoy. #yeswayrosé
Please see below for a reference of the wines that were tasted in the order they were poured.
2016 Waterkloof Circumstance "Cape Coral" Mourvèdre Rosé Stellenbosch
2016 Susana Balbo "Signature" Malbec Rosé Mendoza
2016 Twr (Te Whare Ra) Pinot Noir Rosé Marlborough
2015 S.C. Pannell "Arido" Rosé Adelaide Hills
2016 Ostatu Rosado Rioja
2016 Borsao Rosé
2016 Domaines Ott "By.Ott" Côtes De Provence Rosé
2016 Chateau De Campuget '1753' Rosé Costeries De Nimes
2016 Cote Des Roses Rosé
2016 Conundrum Rosé
2016 Broken Earth Winery Grenache Rosé
2016 Halter Reanch Rosé
Facebook | Instagram | Twitter |
Photo Credit: Kate Hauber and Annie Bowsky
Comments
Commenting has been turned off.