TOP
Holiday Shipping Special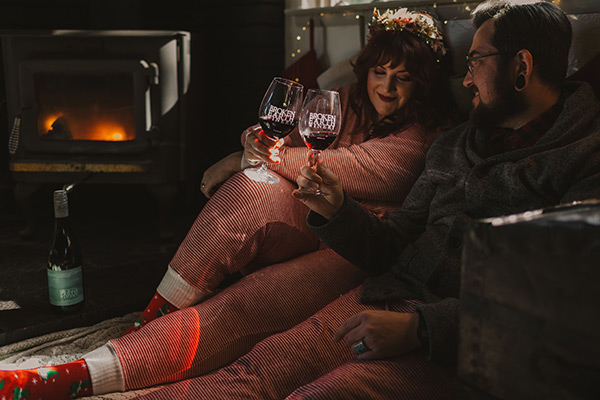 The holidays are here again. Now, we know that trying to find the perfect gift for someone is stressful, so why not make it easy? Wine really is the perfect gift. It can be shared, paired, or enjoyed all by itself. Rest-assured, when that special someone is drinking a bottle of Broken Earth wine, they'll be thanking you for the moment. That really is the gift that keeps on giving!
From ours to yours,
Thank you & Happy Holidays!
Build Your Own 4 Pack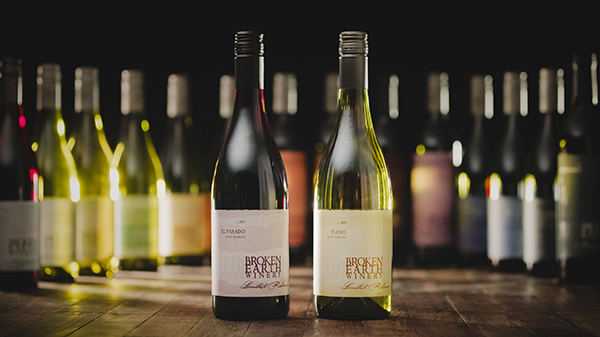 Customize the perfect holiday gift for yourself or a loved one. We offer a wide variety of wines to suite any palate.
Pick any four Broken Earth wines and we'll ship them to you for just One Penny.
One Cent Shipping Code: ONECENT
---
Bordeaux Varietal Package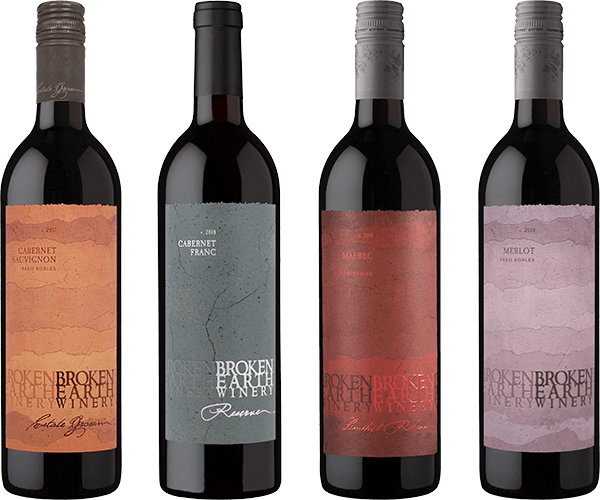 There is a reason Bordeaux wines are some of the most highly rated wines in the world. They are delicious, structured, and complex. We are very fortunate here to be able to produce Bordeaux varietals that rival those of the Old World. This combination will captivate wine lovers old and new. Gift package ships in black kraft laydown box.
This package comes with 1 bottle each of the following:
2017 Estate Cabernet Sauvignon
2018 Reserve Cabernet Franc
2018 Limited Release Malbec
2019 Estate Merlot
PACKAGE OF 4 BOTTLES
Retail $95
---
Rhône Varietal Package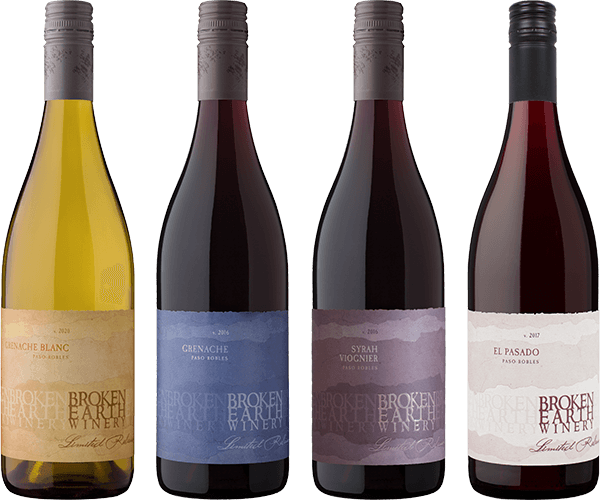 This is a perfect gift for the Rhône lover, or someone looking to expand their wine palate. These historically Old World style of wines have found a perfect home here in Paso Robles. Our terrior brings unique characteristics to the wines and this package showcases these beautifully. Gift package ships in black kraft laydown box.
This package comes with 1 bottle each of the following:
2020 Limited Release Grenache Blanc
2016 Limited Release Grenache
2016 Limited Release Syrah Viognier
2017 Limited Release El Pasado
PACKAGE OF 4 BOTTLES
Retail $85
---
Luxury Cabernet Sauvignon Package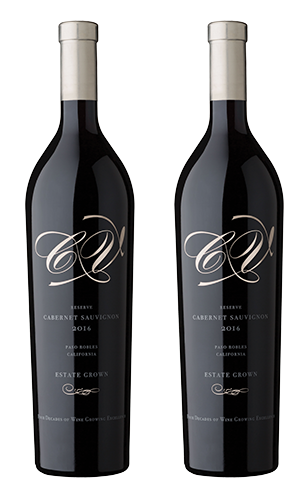 As the holiday season is full of group dinners, parties, and get-togethers, it's the perfect time to share a luxurious red wine. This CV Reserve Cabernet Sauvignon is an exquisite addition to any holiday party. It is sure to make a statement. Gift package ships in black kraft laydown box.
2 BOTTLES CV RESERVE CABERNET SAUVIGNON
Retail $105
---
---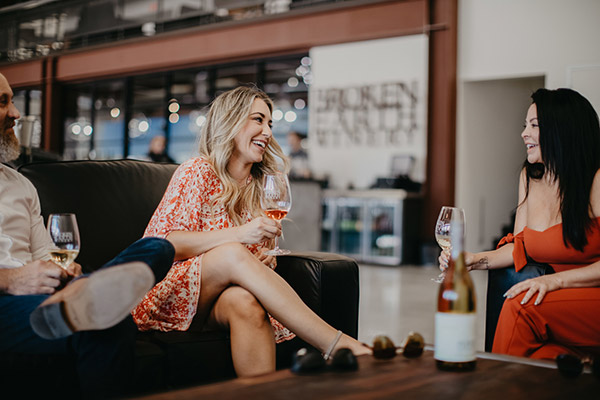 Want to save up to 35% off of your order?
Broken Earth Strata Wine Club Members Save on wine, merchandise and more...
---
HOLIDAY SHIPPING: Currently, Broken Earth Winery can ship to the following states, Shipping varies on location: AK, AZ, CA, CO, FL, GA, HI, ID, KS, LA, MA, MD, MN, MO, MT, NC, NH, NM, NV, NY, OR, PA, RI, SC, TN, TX, VA, WA, WY. Please note that an adult signature is required upon delivery for all packages that include wine.